Welcome to Berkeley House Clearance Services
House clearance services for the Sutton Coldfield, Birmingham, Solihull and Lichfield areas.
Providing Local house clearance services since 1984.
Berkeley House Clearance has supported families in Sutton Coldfield, Birmingham, Solihull and the Lichfield areas for more than 30 years. We provide a full range of house clearance and bereavement clearance services, and offer professional advice and support for every house clearance situation.
Whether you are clearing a house that's full, or need to remove a few items from a home or garage, whatever your situation, using our services offers a range of benefits that can help make your house clearance easier and less stressful!
For help and support organising your house clearance, or to find out more about us and what we do please get in touch.
Call 07973 620154 or 0121 384 5650 and chat to Terry, or send us a message using the form below and we'll get straight back to you. Prices start from £85.00!
Please read more to find the benefits of using our house clearance services.
Professional advice and support.
In practice clearing a home means making a multitude of decisions and considerations. If you are clearing a home following a bereavement, a relative or executor dealing with a deceased estate the task is often more difficult and upsetting. We have a wealth of industry knowledge and experience and offer advice and support to help you find the best, and most cost-effective way to proceed with your house clearance.
Fully managed house clearance services.
From the initial assessment to the removal, recycling and disposal all your unwanted household items and waste. We know the best way to manage your house clearance and offer a quick and less stressful way to 'deal' with all the items in the home.
To find out more about the services we offer please call and chat to Terry
Environmentally responsible house clearances.
Clearing a property can be overwhelming, and knowing what to do with the items in a home confusing. We have a lot of experience when it comes to dealing with household belongings and unwanted items, and are able to clear and dispose of everything in a respectful and environmentally responsible way.
At Berkely house clearance we donate and recycle as much as possible. We do our best to reduce waste and because we work responsibly we send less to landfill, which saves us money on tipping charges and helps keep the amount we charge for our services low for our customers.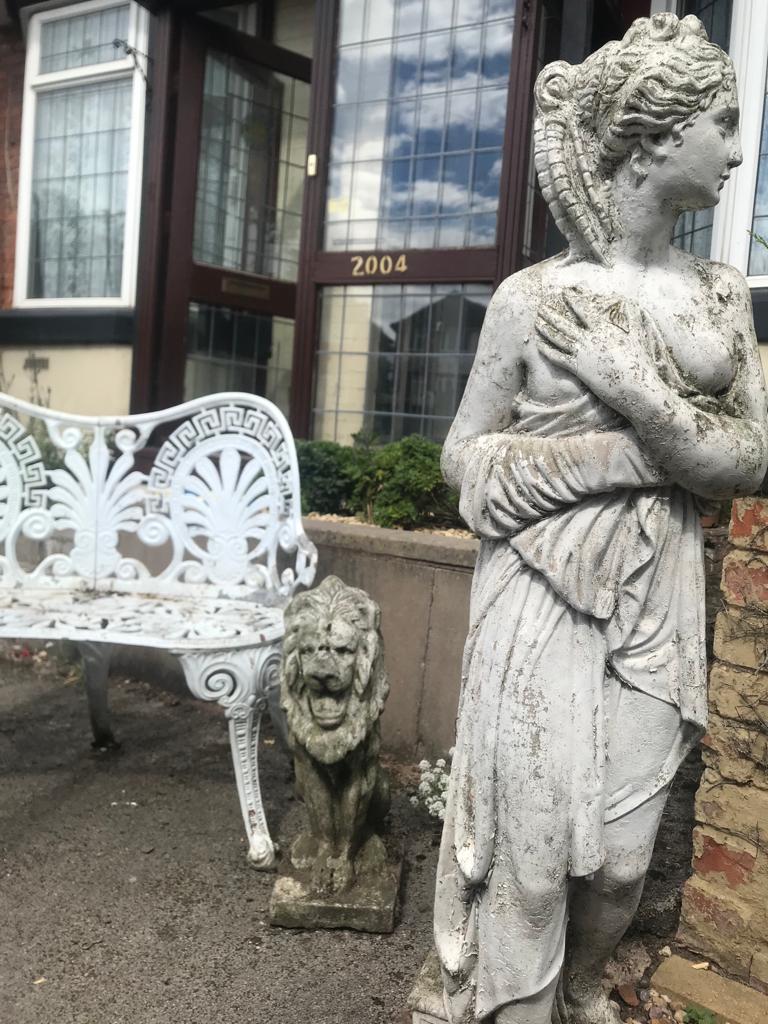 "Using a professional house clearance service is an excellent way to recycle and reduce waste".

Terry. Berkeley House Clearance
Our team makes furniture removal easy.
Removing furniture and other heavy items from a property isn't easy and may cause injury if not done properly. We can remove wardrobes, settees, mattresses, washing machines and many other large and bulky objects easily and safely from the home.
Licenced waste management gives peace of mind.
We give peace of mind to all our customers. We guarantee that all the unwanted items and waste we remove from a home will be sorted and disposed of responsibly and legally.
Berkeley House Clearance is an Environment Agency registered company. For details of our Waste Carrier licence, please follow the link here.

Arranging a house clearance with us is easy!
Receive a free quote
Discuss your house clearance with us and receive a free quote. Our initial assessment service can be done over the phone, or during a home visit.
Review and confirm
Chat with us and ask questions, Confirm a date and time for us to start, and your house clearance service is arranged!
Contact Us
To find out more about our services, or for any advice about your house clearance or bereavement clearance please send us a message. We'll get back to you as soon as possible.
areas we cover
We provide house clearance services in the West Midlands, Warwickshire and Staffordshire areas.
Call us
If you would like to chat, please call Terry using the number below.