Clearance date: July, 10, 2015 Cannock house clearance
Name of occupiers: Miss Sanders
Area in Aldridge: Cannock, WS11
Size of house: 5 bedrooms,  2 bathroom
Clearance type: Full bereavement house clearance
Time to complete job: 4 Hours
Clearance instructions
A close relative of Miss Sanders had died, however she could not be present during the clearance as she was located in Edinburgh. She asked for us to clear the house within a day. No problem.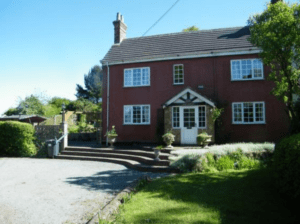 Overview
We organised all the Cannock clearance arrangements with Miss Sanders over the telephone as she lived some distance from the area where the house was located. We arranged to collect the house keys from the probate administrator dealing with the estate the following day.
Once the keys were collected we started to busy ourselves with clearing the home. It was a classic five bedroom detached residence. The rooms were rather small, but it still had quite some pieces of furniture and an assortment of ornaments in. A vintage 60s/70s teak veneer Scandinavian style chest of drawers was a pleasant surprise and a retro eye-catching piece.
We managed to park our van in the front drive and started to get the items out in a steady and rhythmic pace. We had phone contact with Miss Sanders before the removal, but also during the process to reassure her that everything was going smoothly and on time.
Client feedback of Cannock house clearance
Miss Sanders was impressed by the ease in which the clearance happened, moreover because she could not be there in person. She thought we were very efficient and she was full of gratitude, mentioning that our service was of a very friendly nature. Although never meeting Miss Sanders in person, talking on the phone put her at complete ease and prevented any unwanted stress in such a difficult time.
Give us a call: 0121-384-5650
View other Staffordshire house clearances:
Lichfield, Staffordshire House Clearance
Tamworth, Staffordshire House Clearance