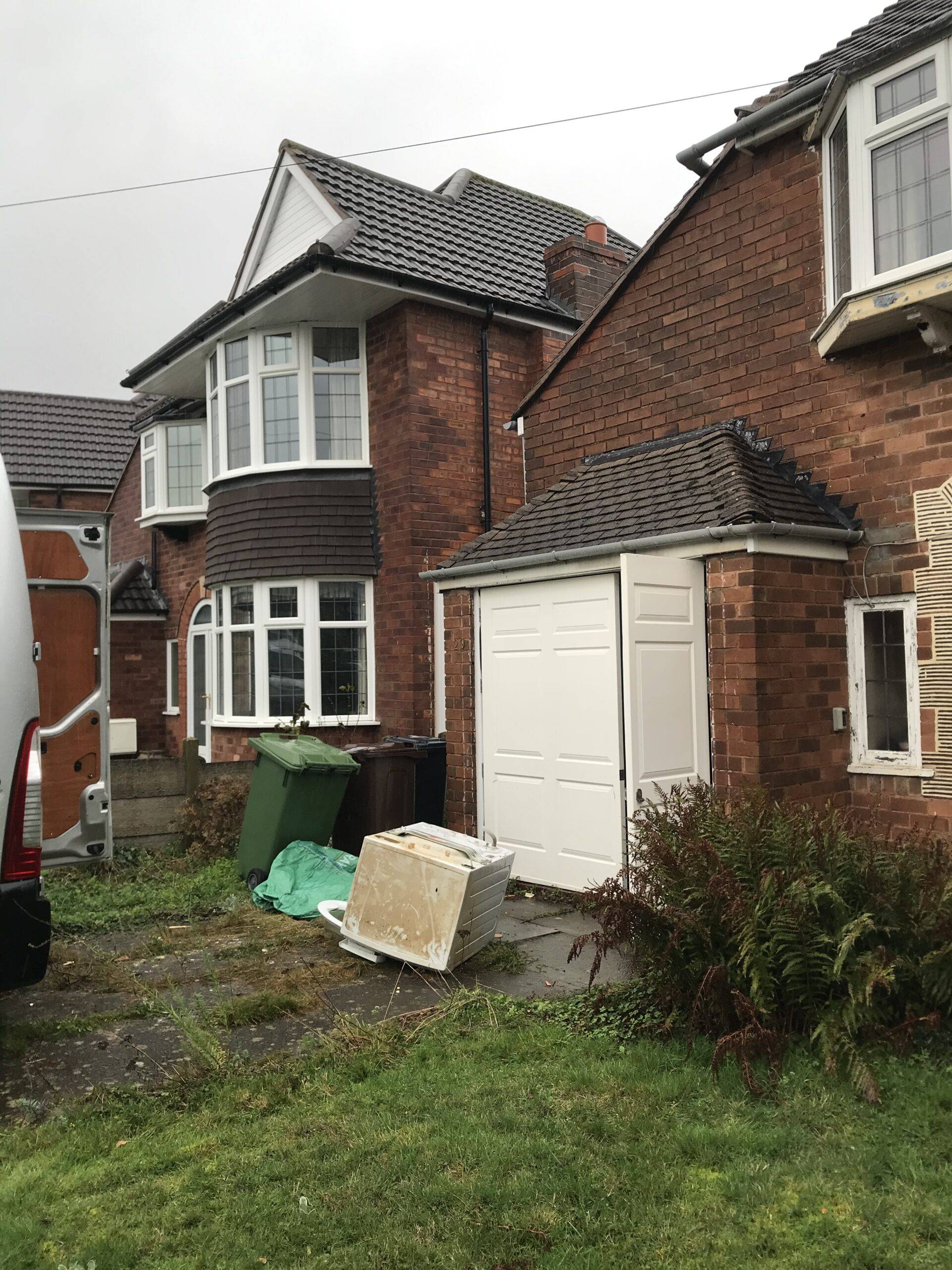 house clearance and bereavement services in cannock
A Cannock house clearance. An executor asked us to provide a house clearance service at a property in the Cannock area of Staffordshire. We allocated 4 hours to remove all furniture, household and personal effects from this Cannock home.
House Clearance instructions
Clearance date: July, 10, 2015
Area in Aldridge:

Cannock, WS11

Size of house:

3 bedrooms, 2 bathroom

Clearance type:

Full bereavement house clearance

Time to complete job:

4 Hours
Overview
We organised all the Cannock clearance arrangements via telephone. Our customer lived some distance from the area where the house was located, and was too busy to travel. We arranged to collect the house keys a neighbour, who remained on hand to oversee the clearance.
Once the keys were collected we started to busy ourselves with clearing the home. It was a classic three bedroom detached residence.
We managed to park our van in the front drive and started to get the items out in a steady and rhythmic pace. We had phone contact with our customer before the clearance, and also during the process to reassure her that everything was going smoothly and on time.
Customer feedback
A happy customer who was impressed by the ease in which the clearance happened, moreover because she could not be there in person. She thought we were very efficient and she was full of gratitude, mentioning that our service was of a very friendly nature, and using us had prevented additional stress at a difficult time.
contact us
Do you need a house clearance in the Cannock area of Staffordshire. We provide house clearance and bereavement clearance services in the West Midlands, Warwickshire and Staffordshire areas. Contact us for more information.
View other Staffordshire house clearances:
Lichfield, Staffordshire House Clearance
Tamworth, Staffordshire House Clearance