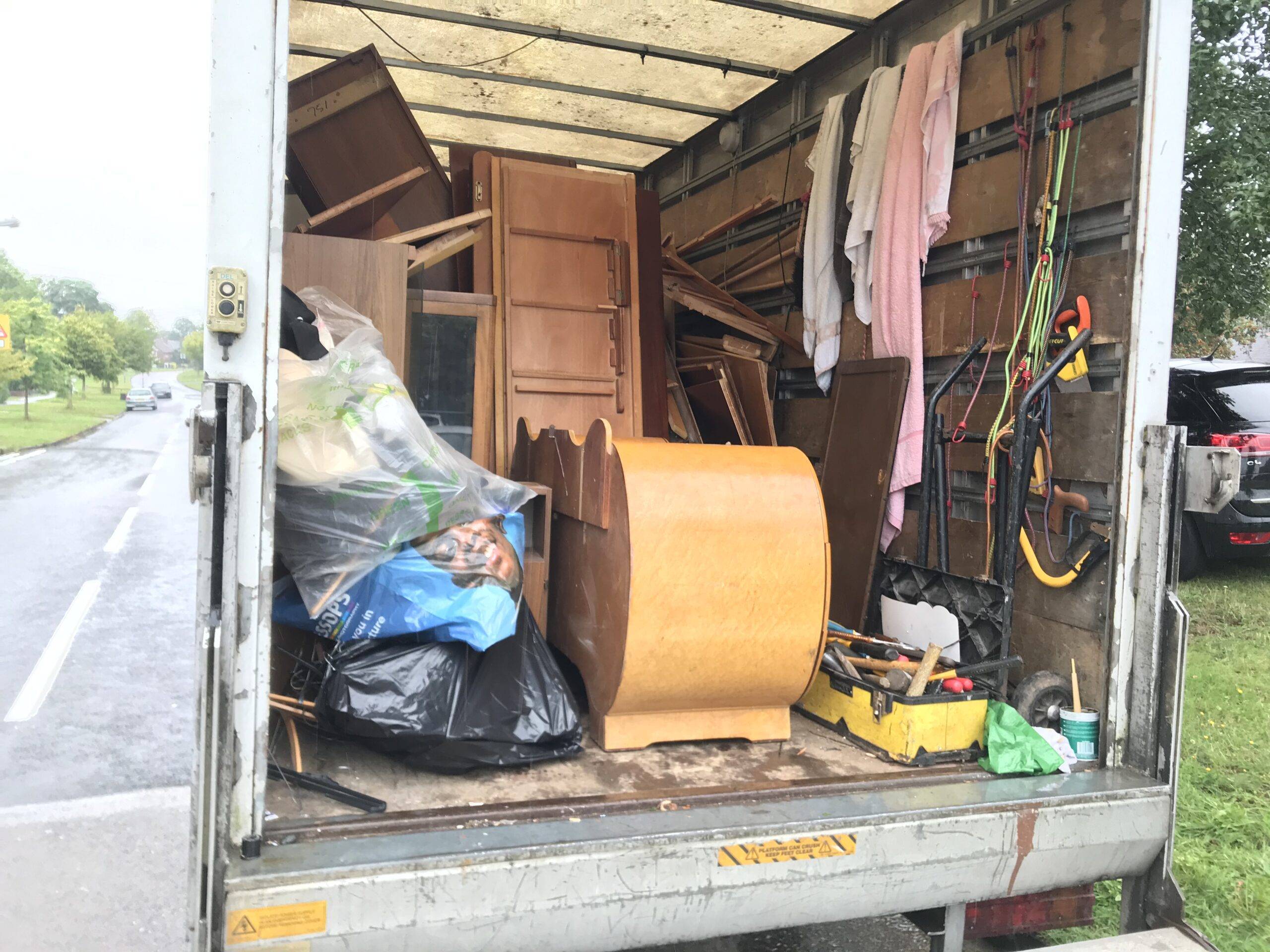 Berkeley House Clearance at Chadwick End, Solihull
Chadwick End House Clearance/a case study.
Chadwick End House Clearance Date: June, 6, 2017
Area in Chadwick End: B93
Size of house: 4 bedroom, 2 bath, large garden
Clearance type: Preparation for sale
Time to complete job: 5 hours, 20 minutes
Chadwick End Clearance instructions
Built in the late 1930's, this cottage style home is one of the oldest in Chadwick End. The property had been occupied by the same family for several generations. However, most family had moved closer to the city so, rather than be alone, the patriarch had made the decision to move in with one of his younger children. No longer needed, the family decided it was time to sell the property. The family contacted us because they wanted to clear the house before they put it on the market.
We were instructed to provide a full house clearance and to provide a garden tidy service.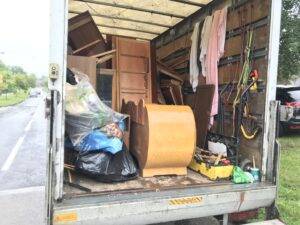 Overview
We arrived early and began the clearance. First we removed the larger furniture items from the home. The family had already removed a lot of items from the home, we sorted through what was left. We put kitchen items, crockery, glassware and many of the smaller items into boxes, we put the boxes to one side ready to drop at the local charity shop. Then we bagged other items and loaded the bags onto the van.
Next we cleared the garden. We removed potted plants, plastic ornaments, rusty metal bits and some outdoor furniture. Because these items had all seen better days, we made the decision that they were rubbish, and really only suitable for landfill. We bagged up the rubbish, we loaded the van and finally, we drove to the local recycling facility. When we returned we gave the home a quick sweep, and successfully, we competed the house clearance.
Client Feedback
Our clients were delighted. They had seen the clearance as a foreboding task and stated that they would not have been able to complete the job themselves anywhere near so quickly, we had saved them many hours of work, and ultimately a lot of stress. The family stated that how pleased they were because they had made the decision to hire our professional services and promised that they would recommend our services, and in addition they agreed to write us a Google review.
Contact Us
Do you require a Chadwick End house clearance? Contact us for information about our house clearance services in Sutton Coldfield, Birmingham and Solihull.