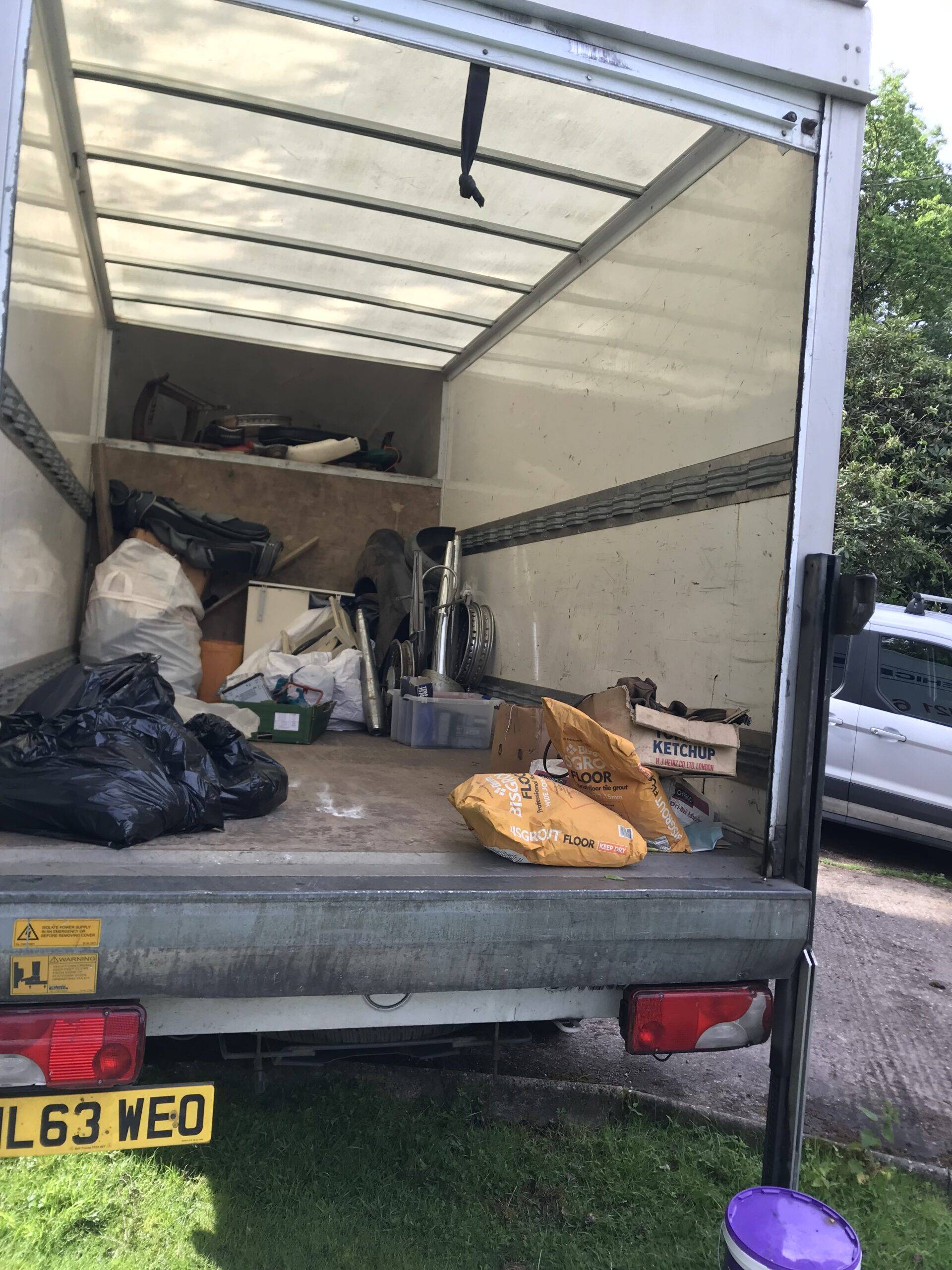 A wide range of house clearance and bereavement clearance services in Coleshill.
Berkeley House Clearance have supported customers in Coleshill and the Warwickshire areas for more than 30 years. We offer a range of house clearance services, bereavement clearance support, recycling and licenced waste removal services. Do you have a property to clear and need help or advice? Please call and chat to Terry using the button link below.
Find out more about our house clearance services. Please read our case study.
Coleshill house clearance: a case study
Clearance Instructions
A recent bereavement of an elder relative. A family required a clearance of a large, detached property in the heart of Coleshill.
Our team began the Coleshill house clearance early at approximately 7.30am. We started in the garden. First clearing old work tools, plant pots and overgrown shrubbery, then large logs that we chain sawed down in order to place them neatly in the van.
After this we moved onto the lower floor of the two lounge areas, and began sorting and removing items. These items included a state of the art television, bookcases and a wonderful 1950's vintage gold telephone, yes, they do exist! There was a large roll of bubble wrapping and important items that the owner wanted to keep, we moved into storage for them so they could complete a deep clean.
After this we pulled up the carpets and cleared all cupboards in the kitchen making sure not to break any existing pots, pans or ceramics. We also noticed a plumbing issue under the sink which the owner was happy to find out about. Lovely taps nevertheless.
In the afternoon we proceeded to clear out the many bedrooms in this large Coleshill property. This included a mix of dismantling and manoeuvring downstairs of a king sized bed frame and an oak cabinet with original keys. We bubble wrapped the brass handles to be on the safe side.
The Coleshill house clearance was completed without a hitch and even the dog was singing our praises, well, we hope that's what all the barking was about!
Client Feedback
J Wright, a solicitor by day and his friendly wife Charlotte were ever so pleased with the way we conducted ourselves, our knowledge of their antiques and furniture, plus tips about probate meant we helped place their mind at ease at and ever so sensitive time in their lives.
Please read our other case studies:
---
contact us
Do you need a property clearing in Coleshill or the Warwickshire areas? To find out about our house clearance services and how we can help please contact us online using the link below. We'll get straight back to you.