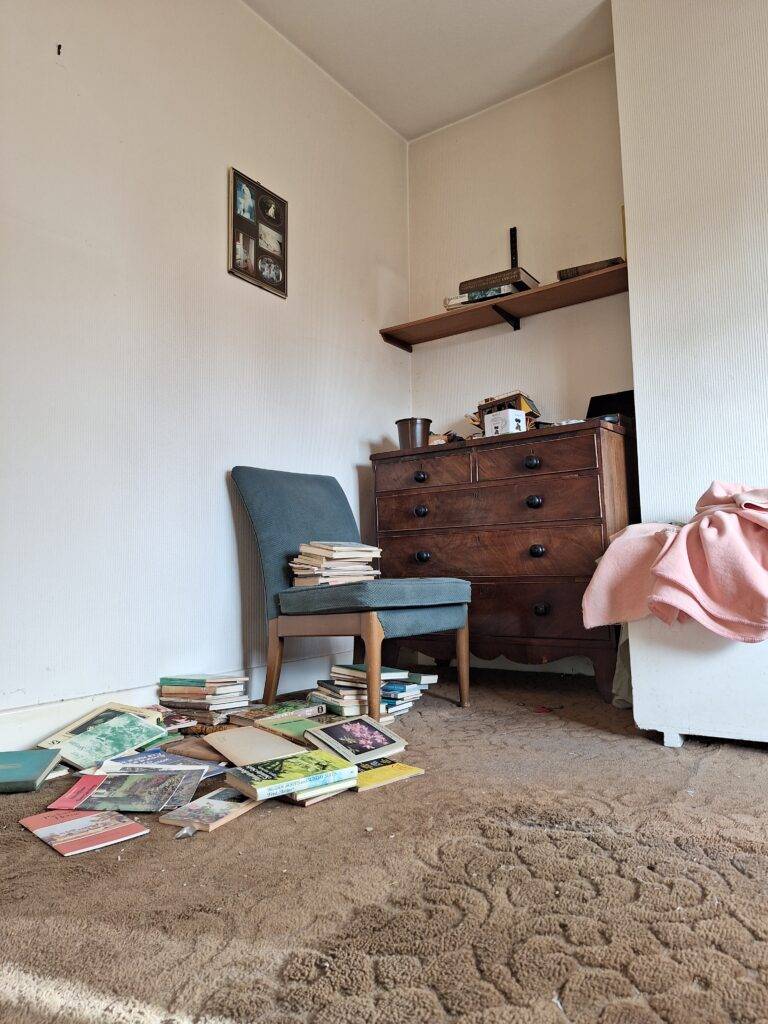 Clearing a property means making a multitude of decisions and considerations. Taking a few steps to prepare can help you organise your house clearance, and get the best service from your house clearance company.
For information about us and what we do please contact us. Call and chat to Terry on 07973 620154 or 0121 384 5650, or send us a message using the link below, and we'll get straight back to you.
Please read our guide. It covers what to do before your house clearance starts, and what you can expect from when you hire a professional house clearance service.
1.Choose the right house clearance company
Choosing the right company is important. An experienced company will offer a range of benefits, and can help avoid any unnecessary complications further down the line.
How to do you find the right company? Do some research into their social profile on Facebook. A good Google profile speaks for itself, reading reviews is an indicator that a company has supported customers in the past, and shows whether it is rated.
2.Decide what you want to keep
Decide what you want to keep. If you are clearing a home following a bereavement there may be a lot of sentimental items. It's important to give yourself lots of time to sort though these items.
3.Get packing
There may be items in the home that you don't want your house clearance company to take. This could be items that hold value that you want to keep, things that have been earmarked for family members, furniture or other items that are agreed as part of a house sale.
Get the items you want to keep boxed and/or labelled. A simple Post-it note is a good way label the items you want to 'Keep' and let your house clearance company know which items need to remain in the property.
3.Locate important documents
Find important documents such as passports, bank cards, utility bills and guarantees for boilers/cookers etc. Put these aside before the clearance starts. If there are documents, or other items that you can't locate, speak to your house clearance company. They will look out for these items and put them aside during the clearance.
4.Get the best price for your house clearance service.
No two house clearances are the same and companies use different ways to calculate their service charges. Some companies will quote a one off fee, while other companies offer a more personal approach. At Berkeley House clearance we consider many factors when we quote for our services. This includes the volume and weight of the items that need removing, the resale value of items and the amount of unsaleable items that need recycling, or sending to landfill.
A reputable house clearance company will work with you and use the resale value of items in the home to reduce the cost they charge for their services. Ideally, the valuation and appraisal of the homes contents should be completed before you start making lengthy trips to the local tip. The 'value' may be in the items you choose to throw away!
5.Valuation and appraisal services
An established company will have a great amount of knowledge and professional experience and will be able to offer informal, and formal valuation services. They will also be able to give advice about the sale of antiques and collectibles.
If you are an executor dealing with a deceased estate ask your house clearance for a written valuation of the homes contents for probate. A reputable house clearance company will be confident when it comes to offering this service and will work alongside your solicitor where needed.
7.Use a house clearance company that is environmentally responsible
An established company will know the best and most cost effective way to deal with all the items in the home. They will be able to help with recycling, donate useful items to local charity and provide a responsible and legal way to disposal of all the unwanted items in the home.
8.A licenced waste carrier is aways the right choice.
It's important to use a licenced Waste Carrier. Making sure the company you use to to clear a property is one of the most important steps to take to prepare for your house clearance. To find out if a company is registered with the Environment Agency ask to see the registration card, or view their registration details on the Government register.
---
How to prepare for a house clearance.
Need more advice?
We offer all our customers lots of advice to help you prepare and organise your house clearance. If you would like more advice please contact us.

---
Read our case studies. Find out more about the house clearance process and what we do.
---