A case study of one of our Minworth house clearances
Clearance date: November 7, 2017
Name of occupiers: Ms. Chatham
Area in Minworth:  B76
Size of house: 6 bedrooms, 3 baths
Clearance type: Bereavement Clearance
Time to complete job: 3 hours 45 minutes
Clearance instructions
The client's mother had to go into nursing care due to chronic Alzheimer's, and the family sadly needed to sell the home to pay for proper care. This meant while doing the Minworth house clearance getting everything out of the home to prepare it for sale. The house was large, but surprisingly tidy and well kept given the age and health of the former resident.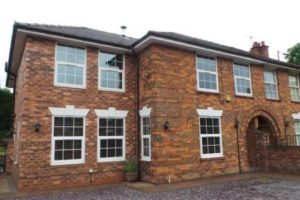 Minworth house clearance overview
 The house had great access to both the front and rear of the home, which sped up the process. Though a three-story house, the stairs did not present any unusual challenges. The house did have some very nice antique furniture, including a settee, a set of carved parlor chairs, and sideboard buffet with a marble top. This particular clearance required multiple trips because of the large quantity of furniture in the home. We also had to clear out an upright piano and set of patio furniture.
Client Feedback
Bereavement clearances are never fun, and this one was less so than most. We were glad that we could help this family get through this trying time so that they wouldn't have to do this clearance themselves. Sometimes the benefit of a professional, sympathetic Minworth house clearance is as much emotional as it is financial.
Thankfully, this family found value in both.
Call Us: 0121 384 5650
Other house clearance case studies you may be interested in: