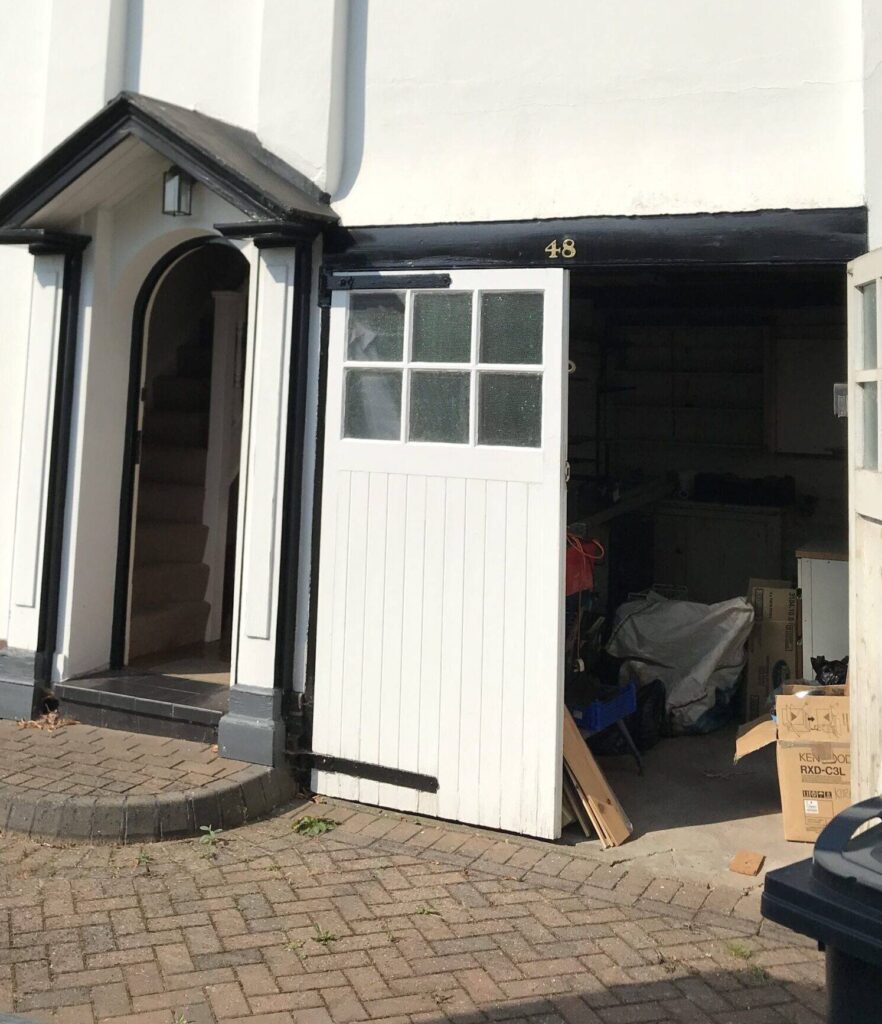 Berkeley House Clearance offer a full range of house clearance and garage clearance services in Solihull.
Find out more about us and what we do by calling Terry on 07973 620154 or 0121 384 5650, or use the link below to get in touch online. We'll get straight back to you.
Please read our case study. Find out more about the range of services we offer in Solihull.
Garage clearance Solihull: a case study.
We were instructed to provide a full garage and rubbish removal clearance at a property in Solihull, Birmingham. Our customers had recently sold the property, and wanted to complete the house sale as soon as possible. We allocated a full day to complete the garage clearance, the volume and weight of the items to clear needed some professional management.
House clearance overview:
Clearance Date: January 12, 2017
Area in Solihull:

B91

Clearance type:

Garage clearance and rubbish removal service

Time to Complete Job:

One day

.
We arrived at the Solihull property at 9am and quickly set about removing the items from the garage. A car engine, a box containing engineers tools, garden furniture, old paint tins, household items and other general waste were among the items that needed removing.
We sorted and bagged items and loaded the van as we went along. Finally we did the did the heavy lifting. We used a heavy duty trolley to remove the car engine and the steel workbench. With a lot of effort and some muscle power we removed these remaining items from the Solihull property and completed the clearance.
Customer feedback:
Our clients were pleased with all aspects of the service we had provided, and more than happy because we had been able to complete the job in good time, and at a competitive price. Our clients said they would definitely recommend our services, and promised to leave us a 5 Star Google review.
Follow the link to find our profiles on Facebook and Google. Read our customer feedback and find out more about the services we offer.
Please read our other case studies: