A case study of one of a Furnace End house clearance
Clearance date: April 26, 2017
Name of occupiers: Mr. Chandrasekaran
Area in Furnace End: B46
Size of house: 6 bedroom, 3 baths, a garage
Clearance type: Emigration
Time to complete job: 7 hours, 40 minutes
Clearance instructions
The client's financial services job had relocated to Frankfurt, taking him and his family with it. After selling off and donating as much as possible  the family decided a house clearance was necessary. The family received a generous relocation stipend which, coupled with the exorbitant cost of shipping, allowed them to leave behind virtually everything that wasn't sentimental. That gave this house clearance a different flavour than more common bereavement clearances.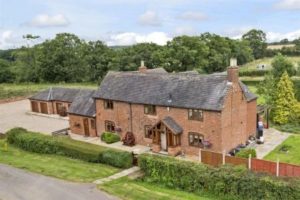 Furnace End House Removal Overview
This particular clearance was incredibly straightforward. The family had already left and just wanted anything they left behind disposed of. Most of the furniture was very newer, though nothing was especially valuable. This made the donation centres and thrift stores very happy and assuredly made lovely second hand furniture for a young family making their start.
Some of the larger dressers and beds had to be taken apart, though we saved the hardware so they could be put back together. The house also included clothes for men, women, and children, which were donated as well. This particular house  was very modern, so while everything was designed with getting large furniture in and out in mind, extra care had to be taken to make sure the walls were flawless.
The house had already been sold and a new family was taking residence in just a few weeks.  
Client Feedback
The family was greatly relieved. Moving out of country with school aged children is stressful enough, and they were happy to have one of the bigger loose ends tied up. Their real estate broker, who handled the house transfer, was also pleased that no damage whatsoever was done during the moving process. The family even called from Frankfurt just to thank us for our work.
See you at the Furnace End Car Boot! http://www.furnaceendcarboot.co.uk/
Other House Clearances of Interest: