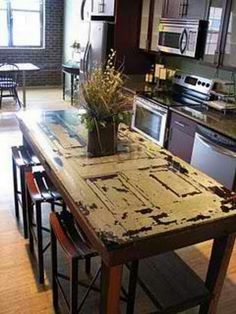 In a time of throw-away consumerism, the continuous stream of waste grows and grows. Often materials that we don't even realise, or are tempted to throw away for convenience can be reused in inventive ways. Only just recently I
became aware of this on an inspiring trip to Vienna. I went to visit my thrifty friend Simon who manages to live an affordable and eco-friendly lifestyle in the city.
Simon has made his whole apartment from various materials he had either recycled or found from construction tips. The apartment was unbelievably charming, with each piece having a unique story. The DIY approach was creative and clearly very rewarding, with the process involving a crafty enthusiasm of upcycling ideas that were infectious.
My three favourite upcycling ideas are as follows:
Oak door to dining table
A solid wooden oak
http://www.viagragenericoes24.com/viagra-masticable-precio
door was used as a long dining table, supported by two simple cheap wooden trestle legs. The parts of the door where there would had been glass had been filled with cement, so that hot pots and pans around dinner time could be put down without damaging the wood. The table was remarkably sturdy and a brilliant size for an intimate dinner party. Also, the door-table could be taken off temporarily and the trestle legs served another practical use, for the sawing of wood, making this door-table-workman-bench very versatile and full of personality as an upcycling idea.
Bed sheet to movie screen
Another favourite and
something I did myself (as an avid film-watcher) was to construct a video projection screen. A very simple and effective way to do this is to recycle an old white bed sheet or tablecloth and stretch it over a simple frame constructed of light-weight
http://www.laviagraes.com/comprar-sildenafil-online-espana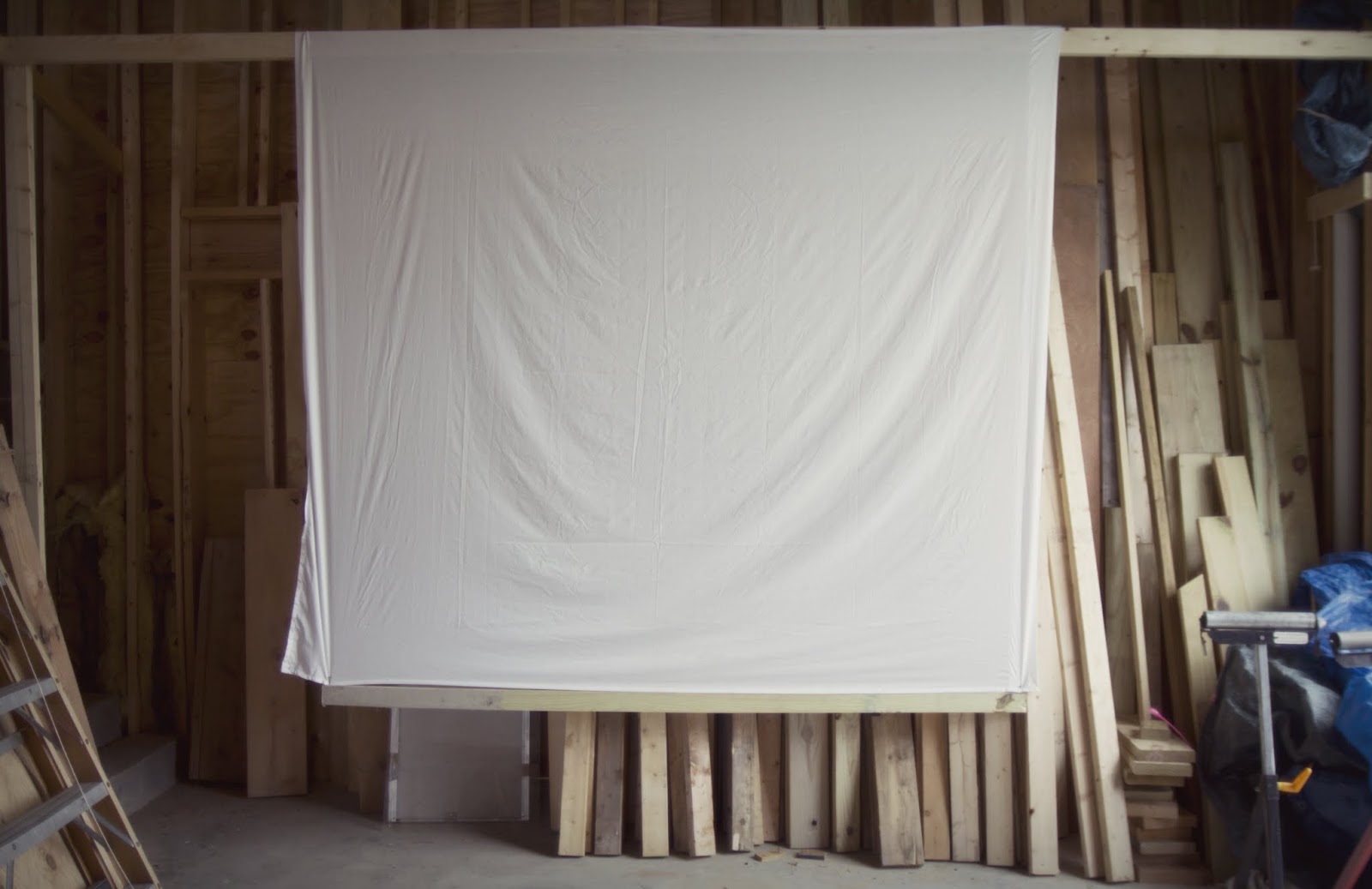 MDF strips. You can figure out the ratio and size of your screen depending on the projector you have or with this helpful ratio calculator.
Make sure you iron your sheet and using a
heavy duty stapler, staple the top and place several staples in the centre, move to the bottom and again place several staples, stretching the fabric straight across. Move to the right side of the frame and staple in the centre, stretching the fabric out from the centre. Move to the left and place several staples. Continue this stapling between and stretching with even tension each time. This light-weight frame can be moved around easily and hung on the wall without damaging it. Also, come the summer this screen can be taken into the garden for an outdoor projection movie night.
Wooden pallets to a nifty couch
My final favourite feature and where I spent most of my time chatting with Simon and friends was the beloved couch. Simon had used wooden pallets as a cheap and simple way to construct furniture. The DIY wooden pallet sofa was low and the ultimate lounging place. The informal approach to the furnishings in Simon's living
http://www.laviagraes.com/nuevo-viagra-natural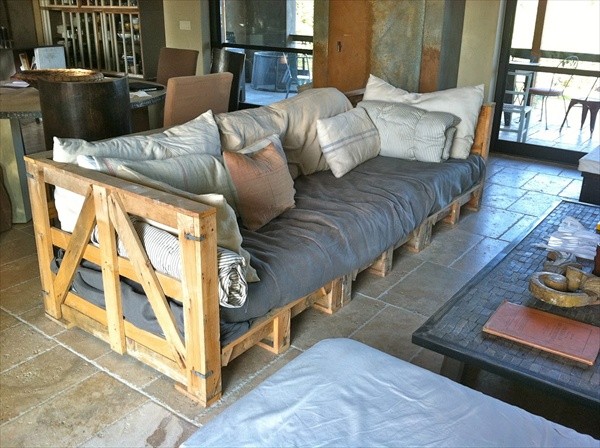 room made for a comfortable atmosphere. Not only did it have a rustic and relaxed feel, but the pallets can easily be attached to one another for extra length or height.
Sanding them down and giving them a lick of paint depending on your interior design plans can really make them stand-out. Just ensure you have a large cushion or foamed surface that you put down and then you can make the pallet-sofa to measure. Finally, litter with plenty of big cushions, sit down and take a well earn rest whilst taking in all the wondrous work you've managed, for very little cost.