Nothing beats the taste of a strong coffee in the morning. There is that striking earthy aroma, the comforting warmth of each gulp and that much welcomed wake-up-call as the caffeine works its magic. Whether you make it at home with fresh ground beans, or get a take-away cup for on-the-go, there are a number of handy uses for it in and around your soon to be eco-friendly home.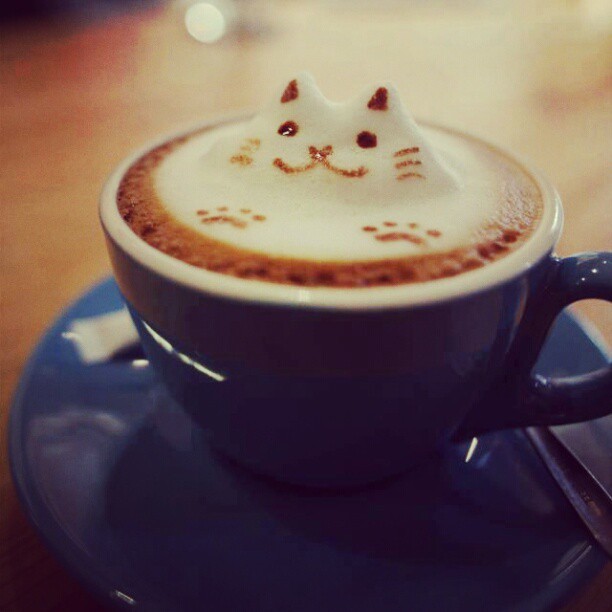 The Humble Coffee Bean is More Eco-Friendly than You Think
Ground coffee beans can offer many practical uses, simply recycling the grounds can be an eco-friendly way to help you and your home in the following ways:
Use the grounds as a cleaning agent. This is especially good on stained tiles or on the grill. Just mix with soapy water and use with a dishcloth, the grainy texture will remove stains and grease.
Make an eco-friendly alternative to your pipe cleaning. Block the sink by pouring the grounds down the drain, followed by dish-washing soap and a litre of boiling water.
Get rid of scratches on furniture by mixing the grounds with vinegar and warm water and rub gently on to the surface. A wonderful way to retain the original look of a piece without the abrasive nature of unnatural chemicals.
Use as compost in the garden. As the grounds are rich in nitrogen, this is a great composting source and a favourite with worms.
Get rid of slugs and snails by sprinkling the coffee grounds on your patio and flowerbeds. The acidity will scare them off.
Change the colour of your flowers, such as Hydrangeas. The coffee reduces the Ph levels in the soil and will give you an eye-catching bright blue bloom.
Make new wood look old by using the coffee grounds with vinegar and a steel wool pad. Leave a tablespoon of coffee in an empty jam jar with the steel wool, fill with vinegar and leave to stew for a day. After 24 hours you will notice the steel wool will have dissolved which will give your wood a silvery patina. Wear gloves and start painting with the steel wool over your piece of wood. Let it dry, brush off the excess grounds and apply a second coat.
The Coffee Cup Makes An Eco-Friendly Home Too
Even if you tend to buy your coffee on the go and are left only with a paper cup, don't throw it away just yet. This can easily be upcycled and put to good use in your eco-friendly home:
Use the empty cup as a paint pot, it is a perfect size for small jobs. It could be for a crafty art project with the children, or doing some slight re-touching on the banister or skirting board.
Pierce a couple of holes in the bottom of the cup and turn it into a planter-pot. This is great to keep fresh herbs such as chives and sprouts indoors, or you can start small seeds out this way and transfer them to the garden. Remember to keep a small plate underneath the pot to catch excess water.
The cup is a great container and can be re-used as a penholder, perfect for any coffee lover. By sticking a couple of coffee-cups together you can create a unique desk organiser. If you want, you can get extra creative and paint them, or stick spare wallpaper around them to jazz them up.
Why not try some of these tips to make an eco-friendly home, if not all of them and reward yourself with a well deserved coffee-break.