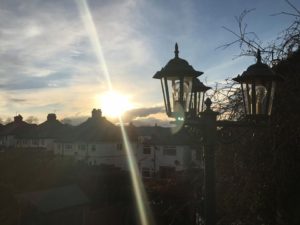 Looking for that place to call home, want the joys of a beautiful neighbourhood, developed high streets, good transport links, safe parks and an upbeat atmosphere? We have broken down a number of main places to live in the second biggest city, Birmingham, known for it's work ethic and industrious landscape.
When considering to buy property in Birmingham, Moseley located in the south-east of Birmingham was rated by the Sunday Times as the best place to live in the UK in terms of city living. Moseley has a village feel and it's own community that makes it feel distinct, it offers a friendly, bohemian atmosphere.
Canon Hill Park that spreads into Edgbaston allows for an easy escape and excuse to indulge in nature, with art and films being provided at the Midlands Art Centre. The town is kitted out with many beautiful and renowned pubs and has it's own award-winning farmers market.
Moreover, the easy access the city centre, with it's regular bus route, allows for convenient commuting.
Harborne, a little further from the city centre, with it's youthful population and some of the best restaurants, could offer a great lifestyle choice and haven. The high streets includes Michelin starred restaurants and some of the best independent pubs, making it a lively and stylish area.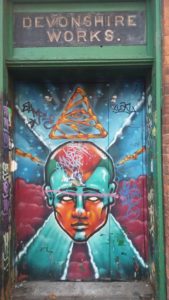 The City Centre offers a number of places to reside if you're looking for some real urban cosmopolitan living. The Mailbox, Digbeth and the Jewellery Quarter are all popular central areas to invest. The Mailbox offers modern two-bedroom apartments in the heart of city and has the joys of the canals and it's bustling nightlife. Digbeth is a former industrial area with plenty of charisma.
It is seen as the creative quarter, with the Custard Factory and various independent art galleries and studios taking advantage of its location and spaces. The Jewellery Quarter offers 18-19th century terraces and factories converted and renovated into flats, with St Paul's square sitting centre. The Jewellery quarter has a large number of pubs, bars and restaurants to keep you active, social and well fed.
When considering to buy property in Birmingham is fair to say it's definitely a big and diverse city that has a number of surprising hot spots to provide comfort and ultimate lifestyle. The place where you live inadvertently effects your own health and well-being, your attitude and of course, your bank balance.
Certain places are sought after, however, there are other upcoming locations on the rise, such as Stirchley and Cotteridge for their independent businesses, Bearwood for it's larger homes at more affordable prices and own farmers markets and Erdington that boasts good rail links and excellent motorway access.
If you're looking for a family home, a good investment, a bachelor's lifestyle or just simple nature and living, there is always a place. As they say, home is where the heart is!