Four Oaks House Clearance, Birmingham
Clearance date: May 01, 2017
Name of occupiers: Mr. and Mrs. Healey
Area in Birmingham: B74
Size of house: 5 bedrooms, 2 living rooms, 1 open plan kitchen, side garage
Clearance type: Detached house
Time to complete job: Circa 7 hours
Instructions:
The Healey's were moving abroad and were also relieving themselves of a vast array of household items that they didn't require nor found logistically possible to move across to the other side of the world. The instructions were to drive around the back of the property on the day of the Four Oaks house clearance. Once around the back we were easily able to park our vehicles close to the large double doors that opened up onto the property rear. We were given two complete days to clear this removal due to the amount of rooms and furniture inside.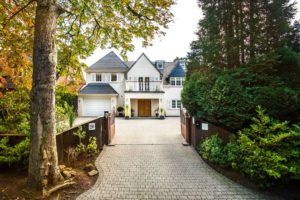 On the job:
We started early at 7am, and worked our way from the top of the Four oaks property all the way to the bottom. In the first couple of bedrooms we cleared beds, wardrobes and a pine cabinet. We also cleared a small vintage tricycle plus an intriguing 19th century wooden 8-leg walking doll. The bathroom was cleared of all old toiletries and then the bath scrubbed of limescale as a finishing touch.
Downstairs the hallway was wide allowing easy access to the back garden where the van was awaiting it's drop off. We removed a pristine cream leather sofa with backrests, an TV cabinet and a multitude of books ranging from the ancient to the modern. The extendable dining table was the most trickiest item to remove in the Four Oaks house clearance due to its shape and its off centre balance. We unscrewed this table in three parts and gently manoeuvred the pieces around tight door-frame corners and into the removal van.
Finally we removed all carpets and curtains, plenty of dust was flying around at this time so we awaited until it settled before sweeping and vacuuming the bare floorboards. Afterwards it looked pristine.
Total time to completion? A sprightly 7 hours, under the 2 day allotted time.
Client Feedback:
The Healey's were impressed by the house clearance, it gave them plenty of time to handle their affairs before they headed off from Four Oaks into the sub tropical Sun for their new life. They even left us a stellar review on our Google Business page.
Read our other removal case studies: